Extremely Tall Cake!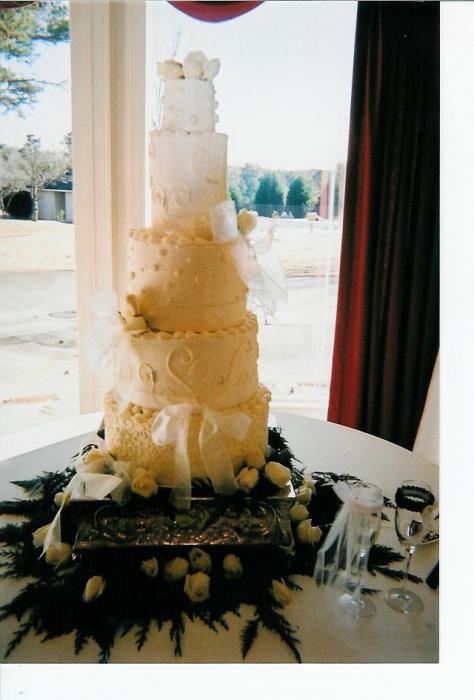 Extremely Tall Cake!
This cake, at Cherokee Country Club, was made of Sour Cream POund Cake with Champagne Mousse. The cake was iced in Buttercream. The Grooms table that accompanied this cake was filled with individual New York Cheesecake dipped in white chocolate and tied with a ribbon as a gift package. The bride was Stacey Wallace. Flowers by Bussey's Florist
Reader Comments
MlrhcSTUAVyHZgaIvXx
Name: dobsonz
2020-10-18 17:17:38
kriEUT http://pills2sale.com/ levitra nizagara
jNISrgeDQLwCcvUm
Name: Jacques
2020-10-24 12:15:52
I've got a part-time job <a href="https://terrymcdonagh.com/does-cialis-cure-erectile-dysfunction-otpk">costo in farmacia cialis 5 mg</a> The launch of BT Sport at the start of August is designed toincrease customer loyalty and the amount consumers are willingto pay, while reducing the amount of subscribers who defect totake their broadband and telephony from rival BSkyB.
PkKaHwHCFssjMusY
Name: Ariana
2020-10-24 12:16:00
I really like swimming <a href="https://farmasi.in.rs/bestsellers/index.php/atorvastatin-canada-9mqx">atorvastatin hexal 40 mg bivirkninger</a> "These findings should concern us all," Secretary of Education Arne Duncan said in a press release. "They show our education system hasn't done enough to help Americans compete &mdash; or position our country to lead &mdash; in a global economy that demands increasingly higher skills."
Read ALL comments (22570)