Grilled Vegetables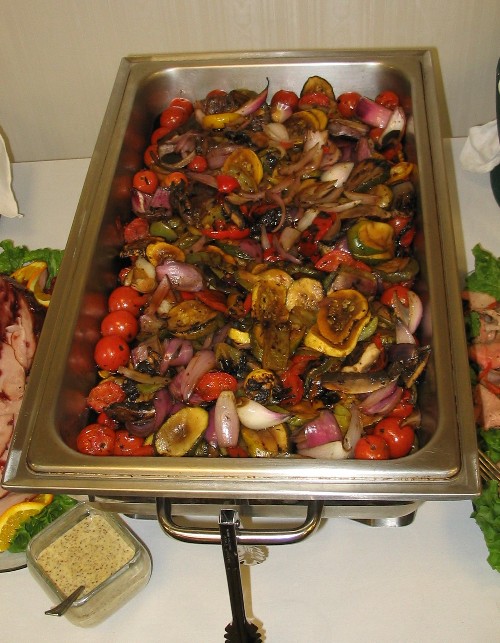 Grilled Vegetables
These make an awesome addition to any meal or buffet table. Fresh red & green peppers, portabellos mushrooms, red onions and chery tomatoes grilled and served with a balsamic dressing. Even those who are not vegetable fans will be asking for seconds.
Reader Comments
Do you have more gre
Name: Butch
2015-10-09 17:24:46
Do you have more great areiclts like this one?
The world of creativ
Name: Florentino
2015-10-12 07:25:10
The world of creativity is <a href="http://xvwzfsnmuh.com">didvied</a> into good better and best . Your work is better than better. I shouldn't be surprised, but well, I had no idea, given your mathematical and analytical gifts. Good on ya!
I too can eat an ent
Name: Cesar
2015-10-12 21:12:19
I too can eat an entire jar in one sititng! And in fact, there are only three little pickled okra left!@Heather: In a perfect world, you would let them brine for a couple days. In reality, I could hardly keep my hands off of them and now, three days after they've been made, they're mostly gone.And as for the sea beans, they have a really long season on the west coast. I've had them all the way into October. It's surprising that they're so fleeting out there! (Maybe they don't like the hot weather?) http://skdjdtr.com [url=http://tvruvzto.com]tvruvzto[/url] [link=http://scjbmqp.com]scjbmqp[/link]
Read ALL comments (19)